Scheme Introduction
Tourism is not only a business card of a city, but also a green industry to promote local economic development. The system is a comprehensive management platform of intelligent tourism, which makes full use of high and new technologies such as cloud computing and Internet of Things. It integrates the needs of tourism bureaus, scenic area, tourists and businessmen in all aspects. With the help of developed Internet and mobile terminal technology, it can actively perceive the information of tourism resources, tourism economy, Tourism activities and tourists. The system can not only greatly enhance the tourists'experience and convenience, but also improve the management order and level of scenic area, and enhance the flow and efficiency of businessmen. It can also provide decision-making reference for Tourism Bureau to further rationally plan and develop tourism resources.

System Architecture
The system adopts hierarchical structure, integrates market monitoring equipment, fixed and mobile terminals, large screen technology, security equipment and Internet of Things terminal technology, and extensively utilizes telecommunication WIFI basic services to provide all-round business support for tourism business construction. On this basis, it provides intelligent application services for tourists, businessmen, scenic area and tourist bureaus, and provides corresponding application services according to customer needs.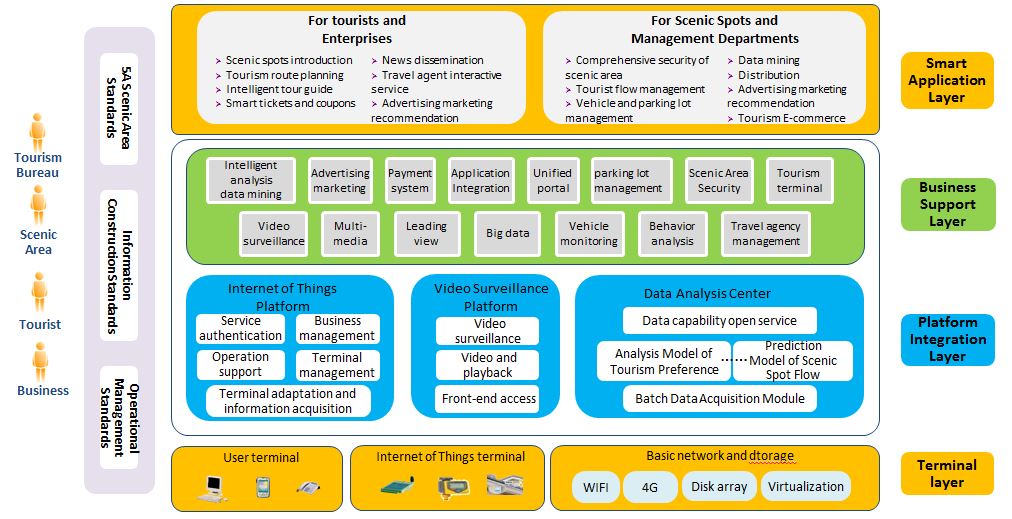 Example of Tour Guide Portal in Scenic Area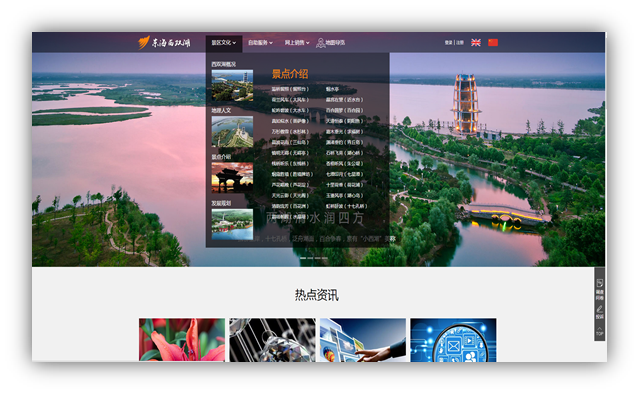 Program Merit
1, Based on a map technology, the emergency command and dispatch comprehensive application management platform visually display various types of monitoring data, and timely implement event handling such as passenger flow diversion, vehicle diversion, emergency rescue, and tourism law enforcement.
2, Tourism managers can use mobile terminals to inquiry tourism law enforcement information including tour guides, travel agencies, policies and regulations, star-rated hotels, tourist attractions (including farmhouses), tourist vehicles, urban county tourism bureaus, regulatory supervision, and unit contacts. The on-site inquiry and the on-site collection of data can not only improve the level of tourism management intelligence, but also improve the efficiency of tourism management personnel.
3, By using big data in-depth analysis and mining technology, it can analyze the source of tourists, the nature of tourists, time attributes, etc., to provide forward-looking preparation reminders for businesses, and provide decision-making basis for scenic area planning and tourism resource allocation.