What is ADSP(Agile Data Services Platform)?
ADSP is a cloud platform that provides big data service based on data grid technology, which identify data from each type and each regional data source and provide consistent service.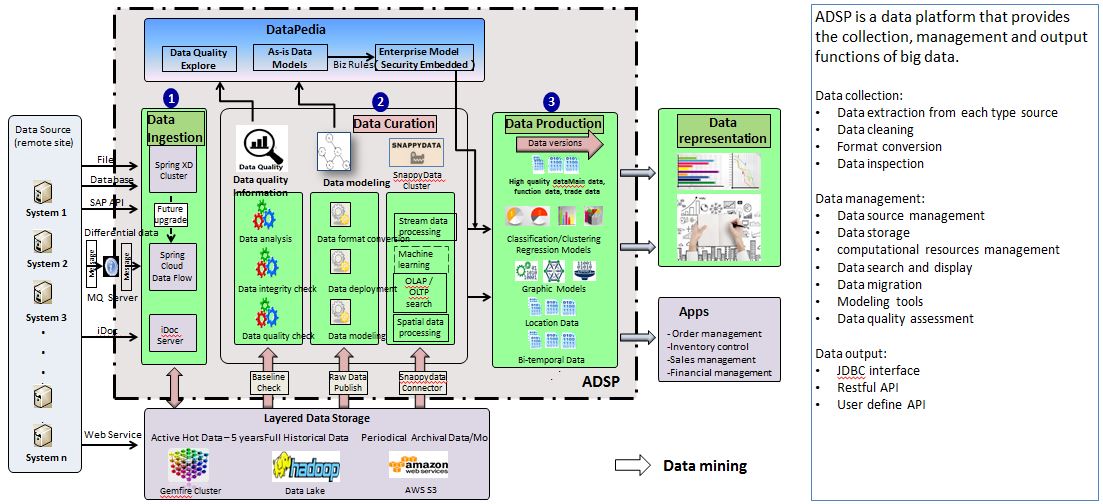 Case: Global ERP for a TOP 500 company
It is a major company with more than 100 subsidiaries and factories around the globe. ADSP has been introduced because data is scattered in the ERP system of each area, and each information technology system is not integrated, and it is not useful for management strategy and decision-making.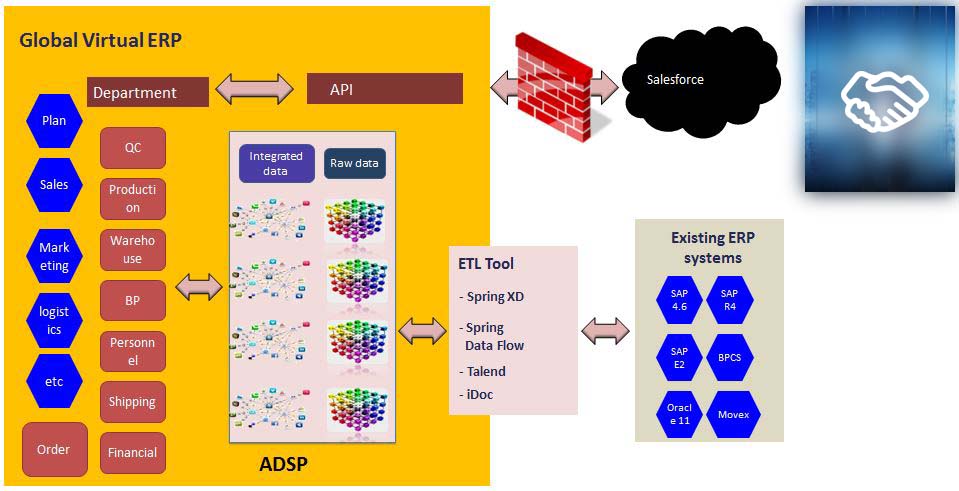 ADSP creates four data centers in North America, South America, Europe and ASEAN with Hadoop Data Lake + AWS S3 and manages big data with WAN-based distributed data storage and calculation engine. Although the data volume is more than 700 TB, the data extraction speed has become 1.5 to 2 times higher than before, and the data analysis performance is far more than 30 times.

ADSP Features
1, It is possible to correspond to various kinds of data storage and calculation architecture, and it is possible to build the optimum data storage and calculation node suitable for the usage scenario and needs.
2, Super large scale data processing can be handled very fast.
3, It has streaming data analysis function for IoT systems.
4, Provide abundant open source products and a tool-set produced by our company.
Self-made Tool-set:Data management tools, Data quality assessment tools, Data modeling tools, Data authority management tools, Grid resource management tools, Data calculation management tools, Data stream management services, etc.