Scheme Introduction
Based on the basis of system construction, renewal, operation and maintenance for international securities companies, Liandi Information provides high-quality and optimal solution services using securities business theory and information technology. It has achieved a lot in securities backbone system construction, stock trading system, stock investment system, securities issuance and selling system, securities mortgage financing system, etc.

Securities System Configuration Illustration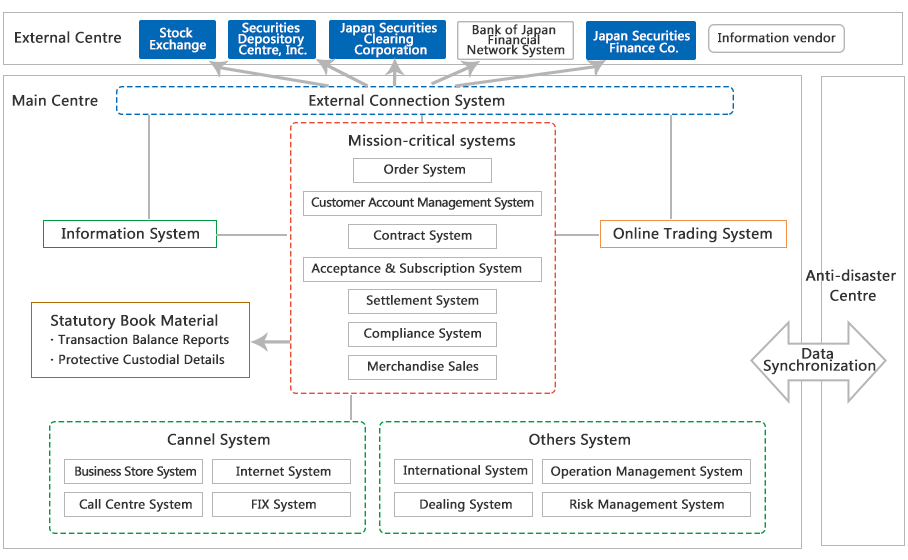 Typical System Case Introductions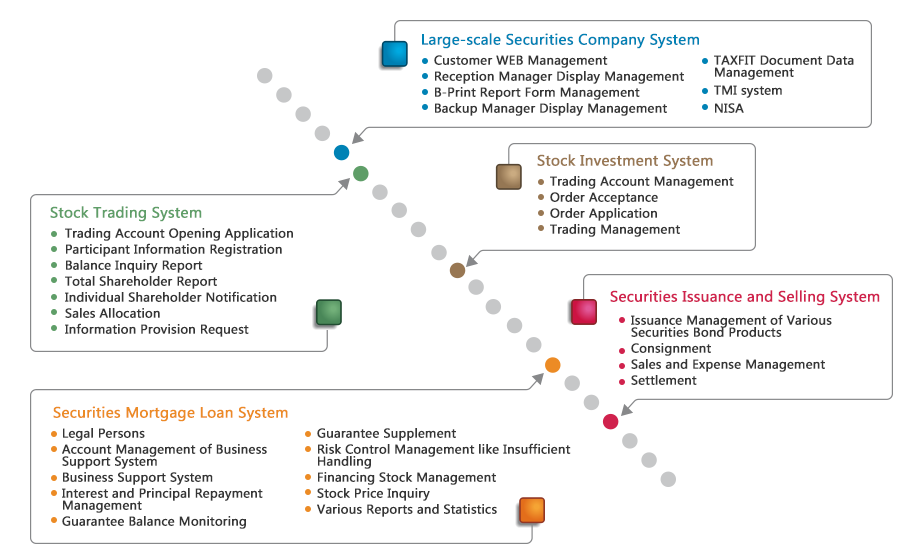 Large-scale Securities Company System: The core business includes customer WEB management, Reception manager display management, B-Print report form management, backup manager display management, TAXFIT document data management, TMI system, NISA, etc.
Stock Trading System: The core business includes trading account opening application, participant information registration, balance inquiry report, total shareholder report, individual shareholder notification, sales allocation, information provision request, etc.
Stock Investment System: The core business includes trading account management, order management, order application, trading management, etc.
Securities Issuance and Selling System: The core business includes issuance management of various securities bond merchandise, consignment, sales and expense management, and settlement, etc.
Securities Mortgage Loan System: A set of business support system for legal persons and individuals to promote secured lending and financial capital by holding stocks, including account management, network transaction support, interest and principal repayment management, guarantee balance monitoring, guarantee supplement, risk control management like insufficient handling, financing stock management, stock price inquiry, various reports and statistics, etc.