Scheme Introdaction
Based on the basis of system construction, renewal, operation and maintenance for international financial companies, Liandi provides high-quality and best solution services using financial business theory and information technology. It has achieved a lot in financial backbone system construction, bank account management system, real-time settlement system, online banking system, bond management system, capital bonds system, asset trusts system, housing mortgage system, etc.

Bank System Configuration Illustration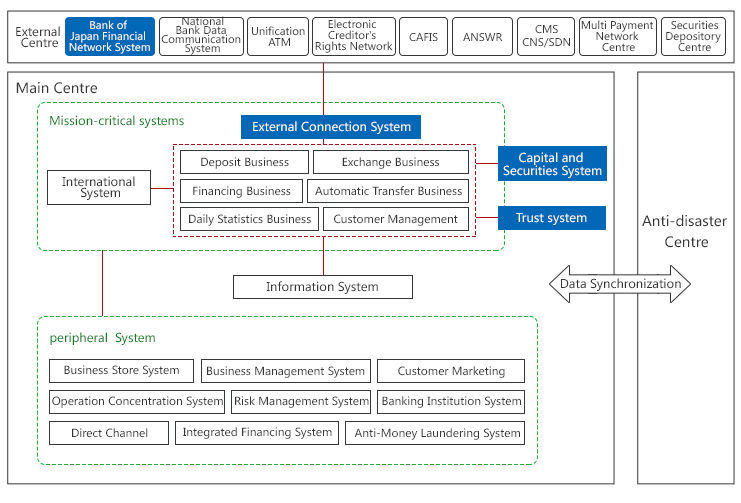 Typical System Case Introductions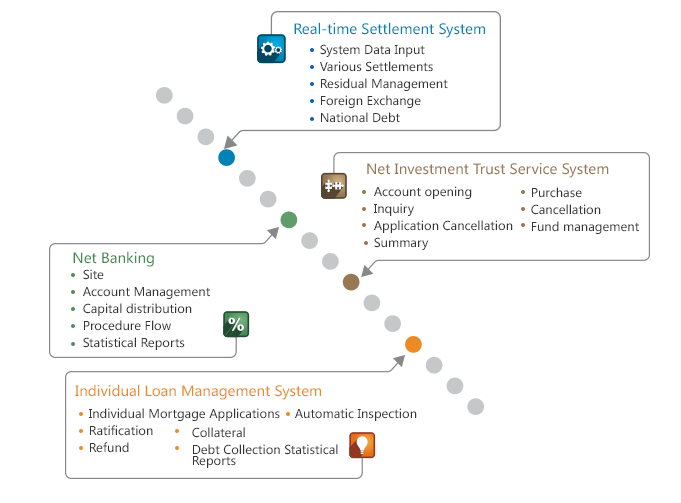 Real-time Settlement System: The core business of bank's external system, including business system data input, various settlement, balance management, foreign exchange, national debt and other business.
Net Banking: The core business of bank's external system, including sites, account management, capital circulation (transfer, periodic, credit consumption, overseas transfer, online real-time settlement, electronic accounts, investment trust, etc.), procedures, statistical reports and other business.
Net Investment Trust Service System: The core business of the bank's trust system, including account opening, purchase, inquiry, cancellation, plan application cancellation, fund management, statistics and other business.
Individual Loan Management System: The core business of bank debt system, including personal housing loan application, automatic review, ratification, collateral, refund, debt reminder, statistical report and other business.